Professional Mural Artist serving Potomac Bethesda and Rockville, Maryland
Peter Frechette is a lifelong Maryland artist, currently working in Potomac and Bethesda Maryland and residing in Fells Point, Baltimore, where he maintains his art studio and workshop. Many of his wall murals can be viewed at Gringos and Mariachis in Bethesda and Potomac. Peter began drawing at the age of five, when colors became the toys of his youth. At thirteen he enrolled in art classes at The Maryland College of Art and Design where he was introduced to all types of new mediums; much more interesting than the crayons and poster paint that he had been using in his early years.
After high school Peter enrolled in the Montgomery College of Art and Design in Rockville. For 2 years his teachers told him how to draw, at which point he was ready for his own identity. One day while at an art store in Bethesda Maryland, he happened upon an airbrush magazine. After purchasing the equipment and using it for first time, he knew that would become a lifelong passion.
"There are many artists that I admire and those that inspire me", says Peter, "Sorayama, Salvador Dali, Michelangelo, Jim Buckles, Boris Vallejo, Christian Reese Lassen and Michael Whelan are some that have influenced me. But I have certainly been inspired by a few lesser known artists whose work I admire. The Canadian fantasy-artist Jonathon Earl Bowser, and his mythic transcendent woman waiting in a sublime aura, have had a profound effect on me. I very much admire the work of Don Eddy, the 'Master of Reality.' His paintings stretch the viewers' ideas of dimension, space and emotion.
Restaurant murals in Potomac, Rockville, and Bethesda offer a venue to show my talents. To me art is not just looking at a picture and copying the lights and darks, it is unveiling our inner thoughts and perceptions of the world. You must feel it in your heart, and then it flows towards your hand and onto the canvas."
One of Peter's biggest demands is airbrushed racing helmets, shipping orders as far as Alaska and Hawaii. He designs the artwork and produces the helmets in his own studio in Fells Point, Maryland. He has won countless awards in many states.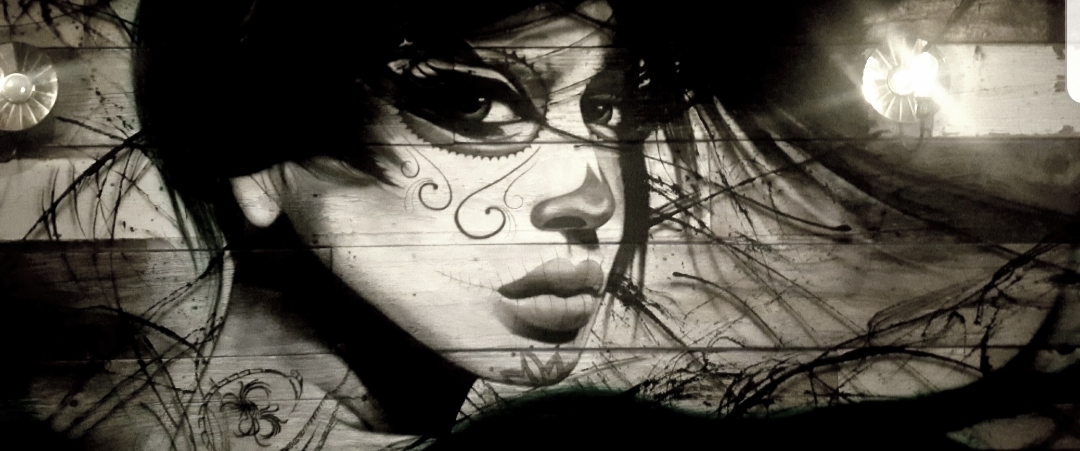 Wall Mural in Potomac Maryland at Gringos & Mariachis Restaurant.

Octopus Wall Mural at Cava Mezze in Baltimore, Maryland.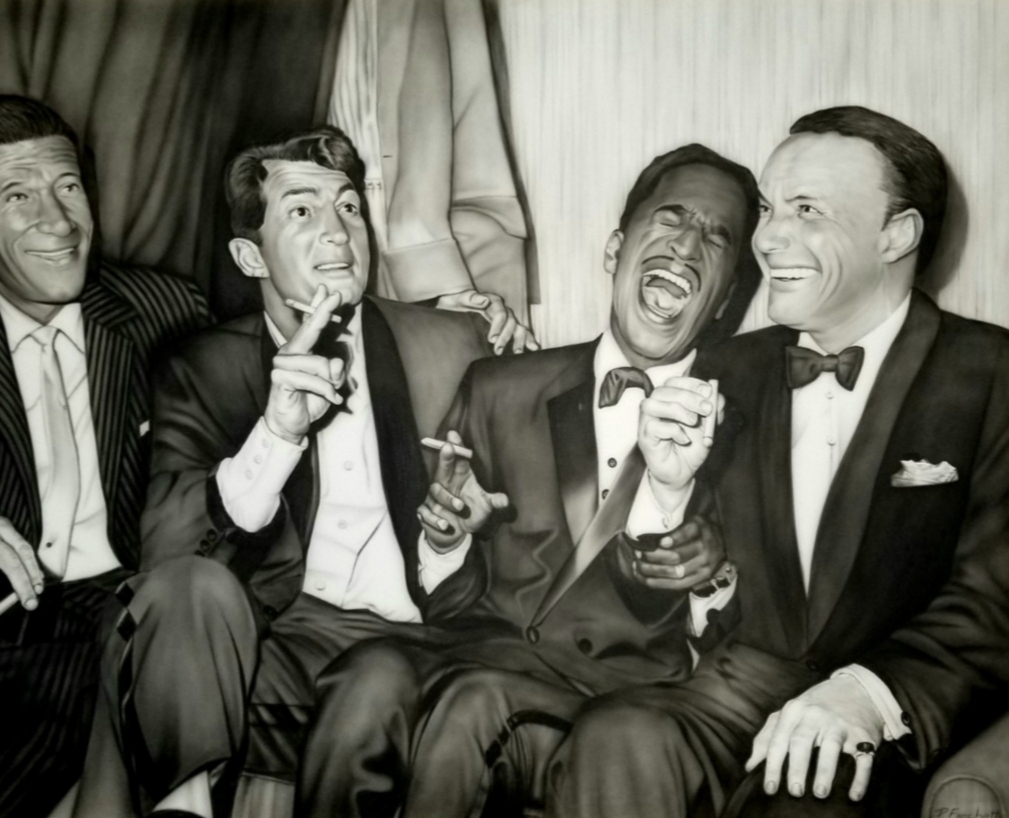 Airbrush painting on canvas of the 'Rat Pack' in Bethesda Maryland.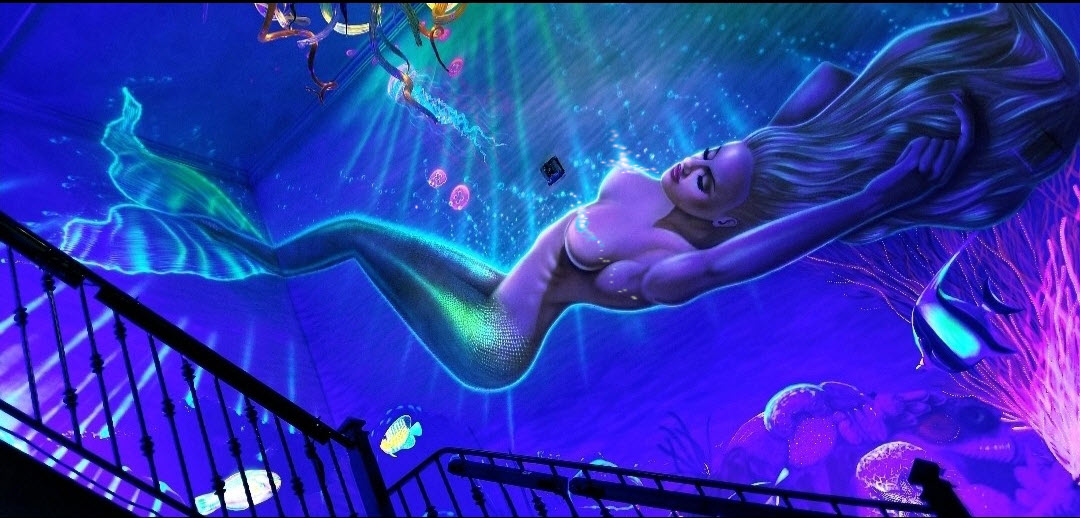 Wall Mural of Mermaid in Baltimore, Maryland.